About Hospitality Fitout Specialists – A proven partnership -Tim and John have worked together for a number of years before founding HFS in 2011. As a team they bring a unique and highly specialised knowledge and skill set of hospitality construction to your project. HFS partner with experienced trades, licensed builders, designers and architects who share the same business ethos: commitment, attention to detail and a hospitality style of service.
Tim Lassig - Director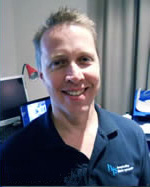 Tim as been involved in the Hospitality Industry for 28 years and has extensive experience in hotel management, event management, fine dining restaurants and corporate catering.
In 2007 Tim sold his catering company and took his hospitality management experience and focused on construction project management, specialising in hospitality venues.
Tim's love of the hospitality Industry is now expressed by assisting other professionals achieve successful outcomes for their business and customers.
John Lomartire - Director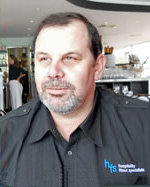 John has over 26 years experience in the construction industry ranging from hospitality and commercial shop-fitting, residential construction, and large demolition projects. John believes the foundation of any successful construction project is the prior planning, effective communication with clients and suppliers and an attention to detail throughout the entire fitout process.
John has a great depth of knowledge in all trades and has an ability to see the big picture to pre-empt any issues before they occur, and deal with them when they inevitably do!
John takes immense pride in his work and is 100% committed to delivering your project on time and on budget.